Kakoijana Reserve Forest::
Kakoijana Reserved Forest is located near Abhayapuri in Bongaigaon district of Assam. The forest is famous for golden langur and the forest is about 17.24 km2.
The forest consist of around 450 endangered Golden langurs as well as scheduled I endangered species. People and non-governmental organisations are pressing hard to convert it into an wildlife sanctuary. Golden langurs are listed in the category of "rare species" in the Red Data Book of  International Union for Conservation of Nature. It is home to rarest & highly endangered species like Binturong, Jungle Fowl, Pangolin, Hornbill, Leopard, Porcupine, Python, Lesser Adjutant, Stork, Flying Squirrel, Monitor Lizard, Barking Deer, Mongoose, Civets, Jungle Cat, Wild Cat.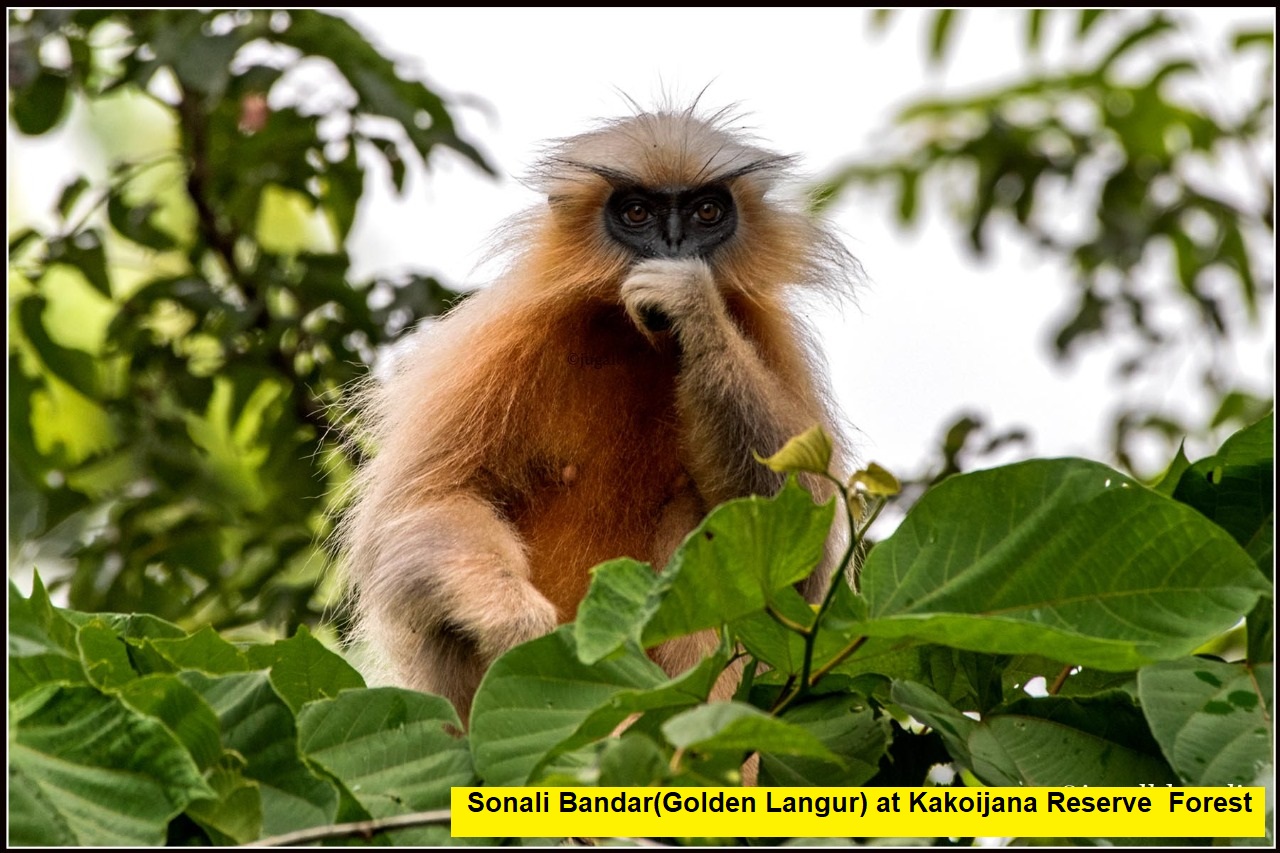 (26o22' North-20o21' North and 90o33' East - 90o34' East ) cover an area of 15,000 bigha land situated on the bank of Aie river, declared Reserved Forest on 29th April 1966, 15 km away from Bongaigaon town in eastern direction. It has been proposed to be upgraded into a wildlife sanctuary since 1st April 1999, under the Aie Valley Forest Division ( Letter No. A/24/5/Kakoijana/31/317-20 dated 1/4/99). Golden Langur which is found here is rare in the world and only in this area of North Eastern region. In addition to Golden Langur different types of Birds and different types of valuable Climber's, Shrub, Herb , Sapling plants are also available . There is one hill spring called "Kalikapat" which flows through the forest and drains to the paddy field. There is also an ancient "Shiva" temple on one of the hills. All these Animals and Sceneries are beautiful and tourist attractive.