District Fishery Development Officer
Last Updated on: July 11, 2022
District Fishery Development Office, Bongaigaon
Mandate of Fisheries Department:
For overall growth of the sector, the Department functions with the slogan of "Grow More Fish" and the following mandates.
1)To increase fish and quality fish seed production in the state with optimum utilization of resources. 
2)Implementation of fishery related scheme of the Govt. of Assam and Govt. of India.
Organizational Structure: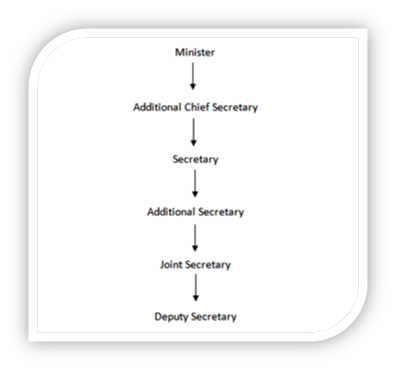 Functions:
Director of Fisheries, Assam: Controls and directs the activities and functions of the department.
Joint Director of Fisheries:     Helps the Director in all aspects
Deputy Director of Fisheries: Looks after the activities of the department at zonal level
District Fishery Dev. Officer:  Implements all departmental schemes and activities at district level, technical head of the district etc.
Sub Divisional Fishery Dev:   Officer:  Works under DFDO in the sub division level.
Fisheries Development Officer:  Technical Head of Development Blocks, performs extension activities and implement the schemes, training to farmers,  awareness etc.
Assistant Fishery Officer:  Works in the DFDO Office and Fish Farms, compiles all reports of the department in the district.
Fishery Demonstrator:   Root level technical worker in the department, makes survey works etc.